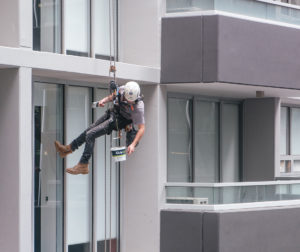 Commercial property maintenance for real estate agents and property managers
Whether you specialise in selling homes or manage a portfolio of rental homes, MMD makes your life easier. Working under the guidelines of the Residential Tenancy Act, 1997, MMD has more than twenty years' experience fulfilling commercial property maintenance obligations for landlords. We hold all appropriate insurances, licences and certificates and ensure our network of tradespeople and sub-contractors follow all required regulations and standards.
MMD is your one-stop commercial property maintenance shop. Regardless of your job's size and scale, from a full renovation requiring plastering, electrical and gas plumbing work, to smaller carpentry, cleaning and garden maintenance jobs – our professional tradespeople are on-time and efficient.
Emergency maintenance services
We're available 24 hours, 7 days a week, 365 days a year – making us a convenient and reliable choice for real estate agents and property managers.
Contact Geelong's best commercial maintenance service experts
Whether you're in the property selling, buying or management business, MMD has all your commercial property maintenance needs covered. From emergency repairs to full-scale renovations, our team of specialists is the only team you need to call. Request a quote or contact us to find out more about the best commercial maintenance repairs and services in Geelong, the Bellarine Peninsula, and Colac.