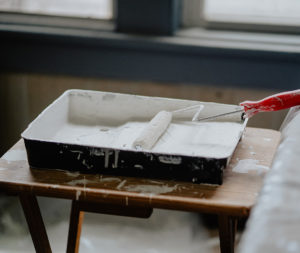 Pre-sale maintenance for your home
If you are selling your home or selling a home on behalf of a client, talk to Management Maintenance & Development's (MMD) pre-sale home maintenance experts. The experienced team can talk you through how to add value to your home before the sale. With an army of property maintenance specialists and tradespeople available for residential and commercial properties in Geelong, Colac and the Bellarine Peninsula, MMD is your go-to for pre-sale maintenance tasks. Our highly specialised tradespeople can fix broken door handles, leaky taps, holes in the walls, chipped tiles, missing grout, mouldy silicone or refresh your paint.
Talk to MMD about increasing the value of your residential property with a range of pre-sale home maintenance services, including:
carpentry – repairing doors and cupboards
painting
small plastering repairs
garden maintenance
general home maintenance services
Contact the pre-sale home maintenance experts
Before you sell your home, let MMD get it in tip-top shape to increase the value. With our strong relationships with trusted local tradespeople, we can coordinate all the repairs and upgrades on your behalf; taking the hassle out of getting your home ready for a sale. From emergency repairs to lawn mowing to painting, our team of specialists are the only team you need to call.
Request a quote or contact us to find out more about the best pre-sale home maintenance services in Geelong, the Bellarine Peninsula and Colac.